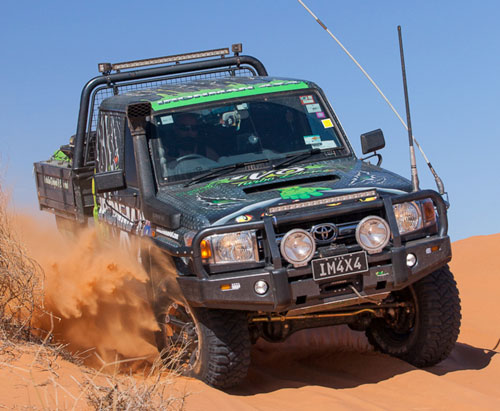 Tassie 4×4 Accessories & Suspension on Hobart's Eastern Shore specialises in all things 4×4 and camping gear. We are passionate about providing fantastic 4×4 gear at value for money prices but we also provide amazing customer service & warranty to boot! COME AND VISIT US TODAY.
Enjoy the experience of great products and friendly, expert service for all things 4WD in Hobart! We also have our famous CHALLENGE 4WD CLUB which is FREE to join (CLICK HERE for more details and CLICK HERE to see just a few of our Product Range. (Keep up-to-date via Facebook)
Our range includes:
Bull Bars
Suspension Kits (wide range kept on the shelf)
Recovery Gear
Seat Covers
Other Body Protection (underbody, side steps, etc)
Snorkels
Big Bore Exhaust Systems
ECU Remapping (through the workshop)
Tow Bars
UHF's
Camping Gear (including awnings, rooftop tents and much, much more…)

Tassie 4x4 Accessories & Suspension is a Eastern Shore based business in Hobart specialising in 4x4 and camping gear.
Tassie 4x4 stock a wide range of camping and 4x4 products including suspension kits and components with special orders being simple and easy to procure. Although we mainly specialise in Ironman 4x4 we have an expanding range that is constantly developing based on client demand and are happy to source items that suit you most.
Tassie 4x4 is passionate about providing the best and most comprehensive 4x4 gear across Tasmania at great value for money and at the same time providing second to none customer service with an amazing warranty.
We may appear to just provide products however we also offer personal advice and assistance in choosing the right products for you and your vehicle. Our product range is firstly based on quality, then affordability. We aim to provide a complete service to our customers that includes fitment of our products through our team at City Automotive as well as all automotive servicing and repairs. Why not get your service carried out when getting that new bull bar or suspension kit?
Our mission and vision for Tassie 4x4 is to be the number 1 supplier for all 4x4 Accessories in South Eastern Tasmania and to add online purchasing to our already extensive range of products and services.